A Collection Of Short Stories By Edgar Allan Poe
Edgar Allan Poe is on list of my top ten authors. His stories are gruesome and off-the-wall. This piece is a homage to him and my favorite of his short stories. I chose to mix classic and modern design techniques to play off of each other while illustrating the mundane—but important—objects from each of the respective stories. The result is quite different from what one would normally expect to see visually from Poe's writings.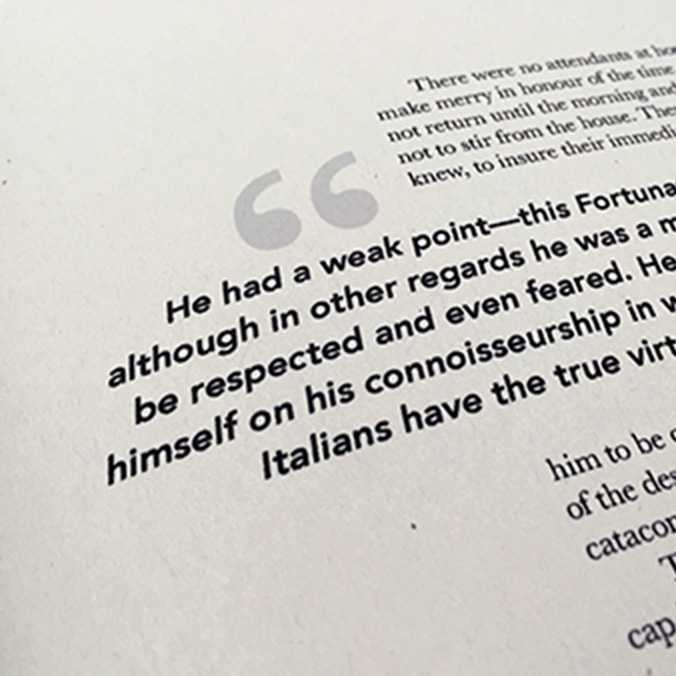 Hand drawn illustrations printed on newsprint, further create the atmosphere of Edgar Allan Poe and his writings.